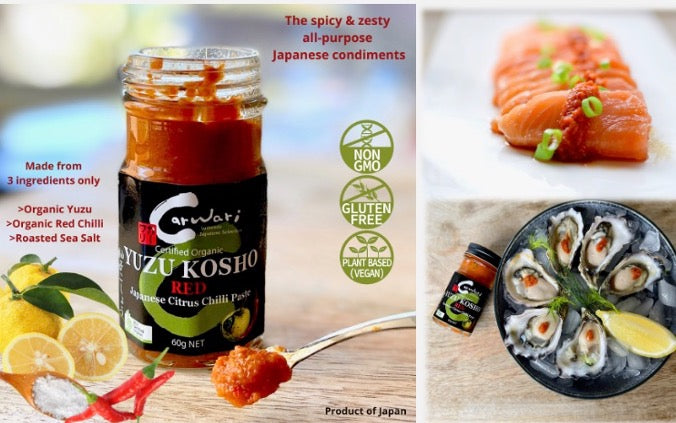 Are you looking for a unique but nice chill paste? Japanese Yuzu Kosho (Red) will be a great addition in your kitchen.
You can add a very small amount on your dishes but it makes so much difference in taste! Why not try with your summer meals?
Carwari Organic Yuzu Kosho (Red) 80g Value Pack is available from here.
※Due to packaging upgrade, the offer only applies to the value size (80g). Don't miss out on this deal! Only available while the stock lasts.